March 2020 Late winter works
In the vineyard …
It is on February 13 that the dismantling and burning phase of the remaining branches ends.
The weather is very variable with temperatures, some in the afternoon up to 15 ° (or more locally) !!!
We can also note that the rain disturbances follow one another in this month of February. The wind is also noticeable.
The second phase of pruning follows: the final pruning. Clean the remaining rods and prepare them to be folded and tied.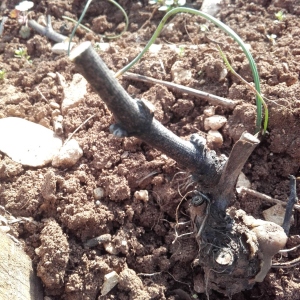 In the cellar …
The racking of the vintage continues.
February 10 "Bourgogne" is bottled.
On February 19, the Vosne Romanée Cuvée "Précolombiere" and Gevrey Chambertin are bottled.
And it was on February 20 that "Nuits St Georges 1er cru Aux Cras" and "Vosne Romanée 1er cru Aux Britées" were in turn bottled.